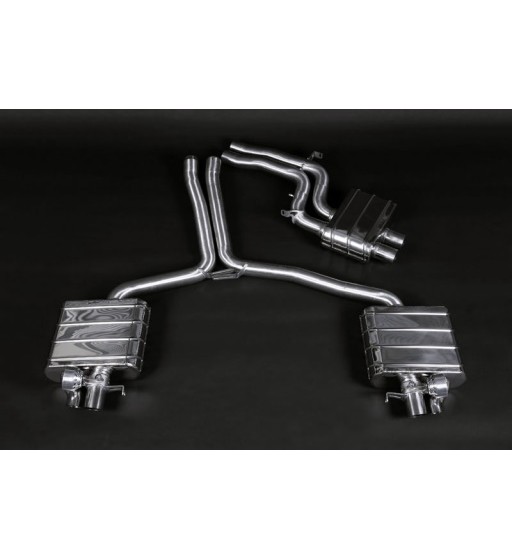  
Capristo exhaust flaps for the AUDI RS4 and RS5
Capristo exhaust flaps for the AUDI RS4 and RS5 .
Since the quality decides with Capristo, this exhaust system is manufactured from heat-resistant 1,4828 high-grade steel. This high-quality material gives the Capristo system a long service life. The exhaust systems are manufactured exclusively by hand in a WIG welding process. The systems are then polished to a high gloss. A quality control completes the manufacturing process.
The system can be connected either to the original flap control of the vehicle or optionally to our programmable, back pressure monitoring control CES-3. Observe performance diagram: Significant increase in power and torque over the entire speed range.
Matching the optical and technical requirements, you can bring your AUDI RS5 with this flap exhaust system to a priceless acoustic sound.
As an owner of a Capristo exhaust system, you can experience a phenomenal sound permanently. Convince yourself!
No customer reviews for the moment.