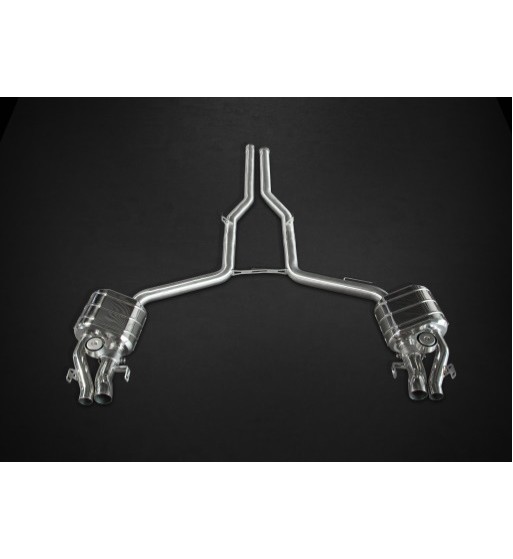  
Capristo flap exhaust system for the Mercedes E63 V8 T AMG
Capristo flap exhaust system for the Mercedes E63 Kombi 5.5L V8 Biturbo AMG 4matic S and 2WD (S 212 from 2011).
Since the quality decides with Capristo, this exhaust system is manufactured from heat-resistant 1,4828 high-grade steel. This high-quality material gives the Capristo system a long service life. The exhaust systems are manufactured exclusively by hand in a WIG welding process. The systems are then polished to a high gloss. A quality control completes the manufacturing process.
With the control unit CES-3 the system is freely programmable and back pressure monitored.
With this exhaust system you can now give your Mercedes the right acoustic sound in addition to the visual and technical demands. As an owner of a Capristo exhaust system you can permanently experience a great sound. Convince yourself!
No customer reviews for the moment.