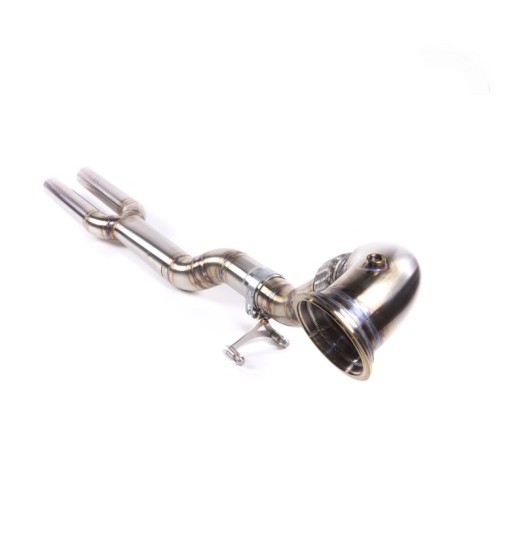  
Audi RS Q3 8U 2.5 TFSI Downpipe
Audi RS Q3 8U 2.5 TFSI downpipe with or without Kat for Audi RS Q3 with 2.5 TFSI engine.
Characteristics:
2.5 inch outer diameter with smooth transition to the OEM flanges.
Made in stainless steel.
Better heat dissipation.
Handmade.
TIG welded
Compatible vehicles:
2014-2018 Audi RS Q5 8U 2.5TFSI
Available options:
Without cat
GESI catalysts  500-850 PS
OFF ROAD / MOTORSPORT ONLY!
This product does not meet emission standards and is not intended for the road.
No customer reviews for the moment.